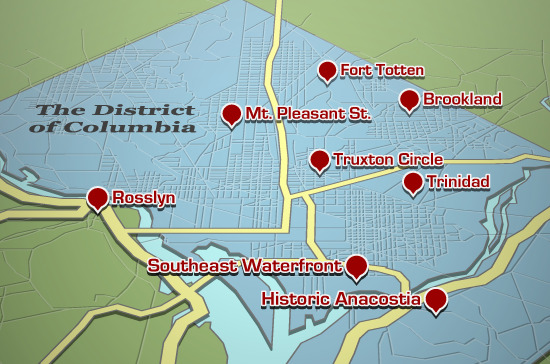 Five years ago, UrbanTurf reached out to a selection of bloggers, journalists, real estate professionals and developers to give us their thoughts on the unsung DC area neighborhood that would be attracting homebuyers in 2015. It only seems fitting to look back at those selections this year.
Below please find the choices of those we reached out to in 2010, and here you can see their own revisiting of the picks when we contacted them in 2012 to re-examine their choices.
---
Mount Pleasant Street
By Lydia DePillis, formerly with Washington City Paper, now at The Washington Post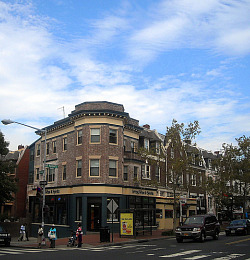 Mount Pleasant Street
I know, Mount Pleasant is not exactly a marginal area at the moment. But think about the contrast between how the demographics of the neighborhood have changed and how much its central artery has stayed the same: Small Salvadoran restaurants and shops with odds and ends, not much in the way of nightlife beyond the Raven, and a surplus of vacant storefronts. In part because landlords still insist on charging unrealistically high rents, it's nowhere near the kind of vibrant commercial avenue that the young, increasingly affluent population could support. Various plans have circulated to revitalize the strip, but agreement has been elusive, and none have come to fruition.
I'm going to go ahead and project, however, that within the next five years, demographic pressures will overwhelm the malaise. A streetscape plan will widen sidewalks enough for healthy pedestrian traffic, the success of places like Dos Gringos will attract a few more high-quality restaurants, and the rebuilding of the fire-ravaged Deauville apartments will fill a hole that has haunted the strip for two years. With some work, the small businesses that have stayed for years will survive and prosper as well.
---
Rosslyn
By Ken Johnson, the former publisher of DCmud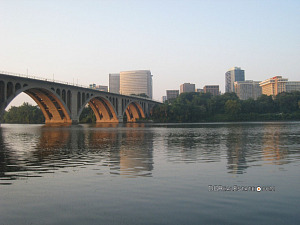 Rosslyn
I chose Rosslyn, not for the typical reasons of blight-to-gentrification, but because it was always known as being not DC – a tall, orderly, bland, homogenized, 9-to-5 refuge to DC's busy, demographically complicated, oxidized urbanity. With a flight of new residential buildings and more on the way (pricey as they may be), Rosslyn is on the verge of developing a neighborhood. Imagine, if you will, sit-down restaurants, markets open on weekends, coffee houses, people coming to the neighborhood for dinner and a movie. If the business district can tackle middle age, and remedy its overly wide streets, walkways to nowhere, retail problem, and unbuffered sidewalks — all of which the local BIDhas pondered — it may yet offer more than just office space in a safe zip code. And did I mention that it's close to DC?
---
Trinidad and Pleasant Plains
By Dan Silverman aka Prince of Petworth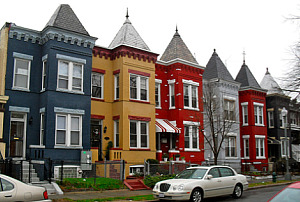 Trinidad
I know the question was 2015 but I'm going to say these neighborhoods are going to be popping by 2020. I'm a big fan of Trinidad. I know many people only associate that neighborhood with random police checks, but it has a stellar location and it is going to benefit from all the growth now being seen in NoMa and along H Street. If I were to buy an investment property it'd be in Trinidad.
Also, look for Pleasant Plains to be hopping in 2015/2020. Remember that Georgia Avenue is slated to get a streetcar in the second phase of deployment, and Pleasant Plains will also benefit from the continued development of Columbia Heights to the west and Petworth/Park View to the north.
Good luck to all who may be in the hunt!
---
Brookland
By Jim Abdo, founder of Abdo Development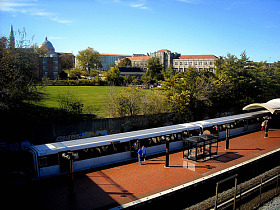 Brookland Metro
Brookland is a wonderful tight-knit neighborhood, with the same turn-of-the-century historic charm of Cleveland Park but without the price tag. It also boasts its own Metro station (just three stops to Union Station) and the cultural amenity of two major universities: Catholic University and Trinity College. Throw in an emerging 12th Street retail district, which will be further expanding with redevelopment of the CUASouth Campus, and you have one of the best-kept secrets in all of Washington.
---
Historic Anacostia
By Nate Guggenheim, real estate agent with Washington Fine Properties.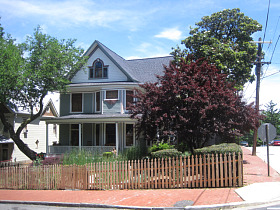 Renovated Home in Historic Anacostia
I think that the most overlooked part of the city and the one that will offer a true opportunity to the investor and the pioneer alike (over the long term) is the historic portion of Anacostia. I am talking about the lettered and numbered streets of the 20020 zip code. Where else, within minutes of downtown, with absolutely gorgeous views of the city is it possible to purchase a three-bedroom house (detached and in good condition) for well below $250,000? What could be the perfect real estate storm exists: proximity to public transport, a decent zoning plan with commercial near enough to residential, public parks and pools, easy access in and out of the city and a generally quaint form of architecture that would appeal to many. It is far riskier than a Petworth or LeDroit, but the upside potential could be huge and a movement towards the other side of the Anacostia River could lead to great things for the city as a whole. Call me crazy…perhaps 2025.
---
Southeast Waterfront (aka Capitol Riverfront)
By Ross McWilliams, founder of real estate brokerage and marketing firm McWilliams|Ballard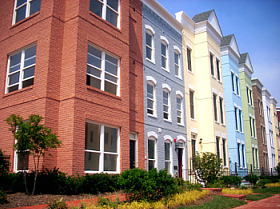 Capitol Quarter Townhouses
Last year, the Southeast Waterfront seemed to be the redheaded stepchild of the development world. There was a ton of negative press out there touting vacant apartment buildings and stalled high-profile developments. Fast forward to today and you have almost 2,000 new residents between the apartments and EYA's Capitol Quarter and two large parks that are either about to start or are already under construction. By 2015, this neighborhood isn't going to be built-out by any stretch of the imagination, but it's going to be a lot further along. Don't forget, this neighborhood is probably three times the size of the area around the Verizon Center, which took 10 years to get built out and become vibrant, so it's going to take a while before it's fully realized. If you look at the bones though – proximity to Capitol Hill, access to Metro and major roads, Nationals Park, a potential streetcar line, a waterfront park that I think will be one of the best in the city and of course the river – this neighborhood starts to make a lot of sense as a place to live. If you assume that Half Street is finished in five years and some of Forest City's The Yards is completed, this neighborhood is going to be really appealing to people.
---
Truxton Circle
By Suzanne Des Marais, real estate agent with Keller Williams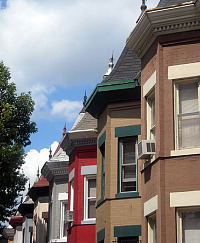 Row Houses in Truxton Circle
I live in Bloomingdale and when I started working over here more than nine years ago, it was definitely considered fringy. Now, I often have buyers come to my open houses or call me with specific interest in the neighborhood, but find that they are priced out. A lot of these folks are ending up in the adjacent neighborhoods of either Truxton Circle (south of Florida Avenue, north of New York Avenue), or NE Eckington (directly to the east across North Capitol Street). Given that a few years ago people bought in Bloomingdale because it was affordable, but now people actually seek the area out, I see the expansion to the close-by neighborhoods as having the same effect in a few years.
---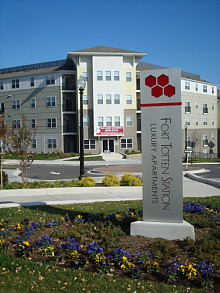 Fort Totten Station
Fort Totten
By Kevin Wood, real estate agent with William Sawyer and Co.
Fort Totten is a post-war neighborhood in Northeast that should see a lot of activity over the next few years as several large-scale developments around the Fort Totten Metro get under way, including a massive 1,000-unit development that will include a new grocery store. Fort Totten is missing a core like 14th and Irving in Columbia Heights as the area now is just street after street of brick rowhouses. That will likely change with the coming development, and given the fact that there is a Metro stop on the Red Line, and that it's close in, Fort Totten should witness a renaissance and see an influx of new residents eager to take advantage of the lower-priced housing.