Look Inside: These $3 Million Capitol Hill Rowhouses Are Designed To Be Residences or Offices.
Written by Marisha M. Kashino | Published on March 27, 2018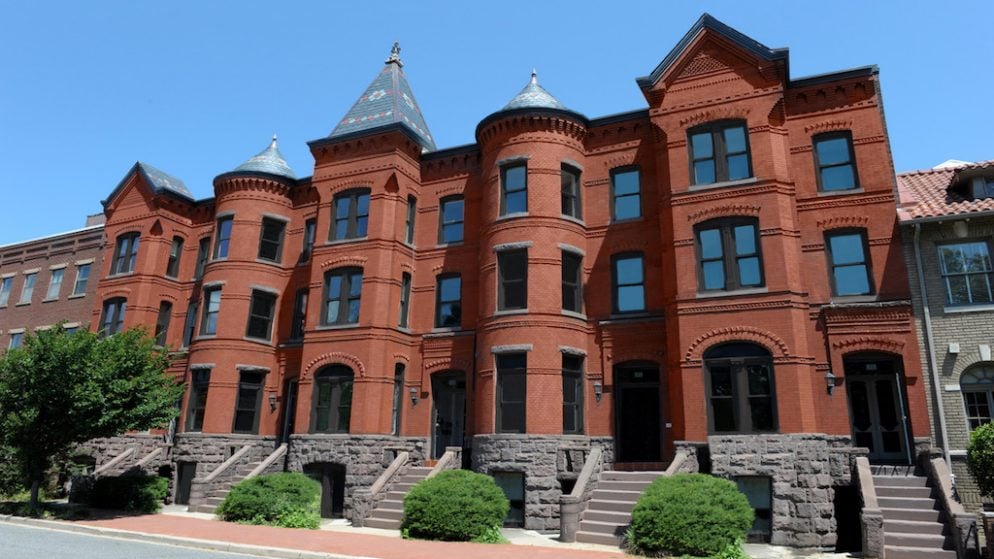 Some Capitol Hill residents have fought against lobbying firms and other businesses that seek to turn Capitol Hill rowhouses into commercial space. But Petra Development president Rashid Salem says that wasnt an issue with the five 19th century houses hes renovating into buildings that can be used as single-family homes, offices, or a combination of both. The historic rowhouses, which sit along the C Street, NE border of Stanton Park, were already zoned for both commercial and residential use when he bought them, and had been used as offices for decades. Harry Reids call center was run out of our carriage house, says Salem.
The first of the five rowhouses is done, with the other four finishing in phases throughout the spring. They start at $2,995,000. The one thats completed, at 418 C Street, is 4,800 square feet and comes with the two-level carriage house in back. Its listed for $3,595,000.
All of the houses have five bedrooms that can work for a family, or as executive housing or additional office space. The basement levels have enough room for six or seven cubicles. Theyre outfitted with kitchenettes that can work as office kitchens. (The basements could also become in-law suites if a buyer wants to keep the house purely residential.)
Salem says hes confident that the somewhat unusual concept will attract buyers. He notes that two similar rowhouses nearby sold a few years ago to lobbying firms. Well see how it goes, but I strongly feel that the offering, considering the location, the old style architecture, and what weve done on the interiors could be really enticing, he says.
Heres a look inside 418 C Street.